annonymous
طالب مجتهد





عدد الرسائل

: 651


الموقع

:


الأوسمة

:
الأوسمة

:
مزاجي

:



تاريخ التسجيل :

06/03/2008


موضوع: My Eulogy الثلاثاء يونيو 03, 2008 8:18 pm

---



MY EULOGY
If I was gone tomorrow, would I be missed?
I want people to go on with their lives as normal,
A simple tribute will do, nothing formal.
If I was gone tomorrow, would I be satisfied,
Would I have accomplished something before I died?
Have I made an influence in anyone I've met?
Did I change someone's life before in the ground I am set?
If one person is better because of me,
If only for a minute a smile I did see,
Then I believe that it was worth all the time I was here
And I hold in my heart all my friends close and dear.
If I was gone tomorrow, would people even care?
Would they even notice that I was not there?
I know some people would not be upset about me
Those people, at my funeral I would not see.
If no one was there, I would be sad,
But in a way, I would be glad.
I don't want anyone to be sad that I am not here,
I don't want them to be sad or even shed a tear.
I want to see them with a smile on their face,
And not to see sadness in this case,
I just want them to be happy that they knew me,
I will still be around anyhow,
Maybe now I can stop the pain before it starts.
So do not be sad that I have gone away,
Because in your heart, I will stay.
here.
N007
مشرف القسم العام






عدد الرسائل

: 1426


العمر

: 32


الأوسمة

:

الأوسمة

: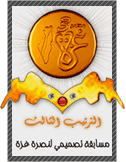 مزاجي

:



تاريخ التسجيل :

04/05/2008


موضوع: رد: My Eulogy السبت يونيو 07, 2008 10:47 am

---

size=18] Listen To Your Heart

I know there's something in the wake of your smile
I get a notion from the look in your eyes, yeah
you've built a love but that love falls apart
your little piece of heaven turns too dark

listen to your heart
when he's calling for you
listen to your heart
there's nothing else you can do
I don't know where you're going
and I don't know why
but listen to your heart
before you tell him goodbye

sometimes you wonder if this fight is worthwhile
the precious moments are all lost in the tide, yeah
they're swept away and nothing is what is seems
the feeling of belonging to your dreams

listen to your heart
when he's calling for you
listen to your heart
there's nothing else you can do
I don't know where you're going
and I don't know why
but listen to your heart
before you tell him goodbye

and there are voices
that want to be heard
so much to mention
but you can't find the words
the scent of magic
the beauty that's been
when love was wilder than the wind

listen to your heart
when he's calling for you
listen to your heart
there's nothing else you can do
I don't know where you're going
and I don't know why
but listen to your heart
before you tell him goodbye

Listen to your heart....
I don't know where you're going
and I don't know why
but listen to your heart
before you tell him goodbye

size]

]

_________________